There is no one-size-fits all method to developing your knowledge and everyone is different when it comes to the pace they learn at. One-to-one tutoring is the perfect way for a student to benefit from personalised support which is designed around their individual needs.
The main advantage of private tutoring is that it allows a completely personalised approach for each student. There are many reasons why a student may choose to approach a tutor; whether they are falling behind in the classroom or just wanting to develop their knowledge in an area they would like to understand in more detail.
In this article, we will be breaking down the tutoring services we provide and how they can be tailored to each individual.
Tutoring Services we provide
Here at Sussex Tuition Centre, we offer a wide range of subjects with support for all levels, from SATs all the way through to A levels and the International Baccalaureate.
Our tutors have a diverse knowledge of many different languages. We are able to provide support with people hoping to learn French and Spanish. We can also organise tuition for additional languages such as Mandarin, Arabic, German and Italian.
We provide one-to-one tuition in all academic subjects across primary and secondary school. Our key aim is to make sure our students are prepared for whatever challenges they may face in learning. Whether that means they need help preparing for exams, or they just need to develop their confidence in a subject, we will be on hand to provide the best learning support for them.
Before we begin one-to-one tuition, we will arrange an initial meeting that can be conducted with you over the phone, online or in-person. This allows us to get to know the student and answer any questions you, or your child may have so that we can prepare the best way to support them going forward.
Once we have determined the subject the student would like support in, we can begin one-to-one tuition sessions. Our tutors will make sure to communicate with you regularly so that you fully understand what methods they are using and the type of results we expect so see moving forward.
The ongoing support we provide
Our top priority is that every student has access to the tools and support they need to be confident in their education. Our tutors work hard to build and maintain a strong relationship with each of their students. We have found that students who are listened to, and supported, have more confidence in their ability and make progress faster.
One-to-one tuition can also help to build motivation, an important factor to improving grades. By receiving the personal support, young people can continue to discover which learning methods work best for them.
Supportive feedback with a clear plan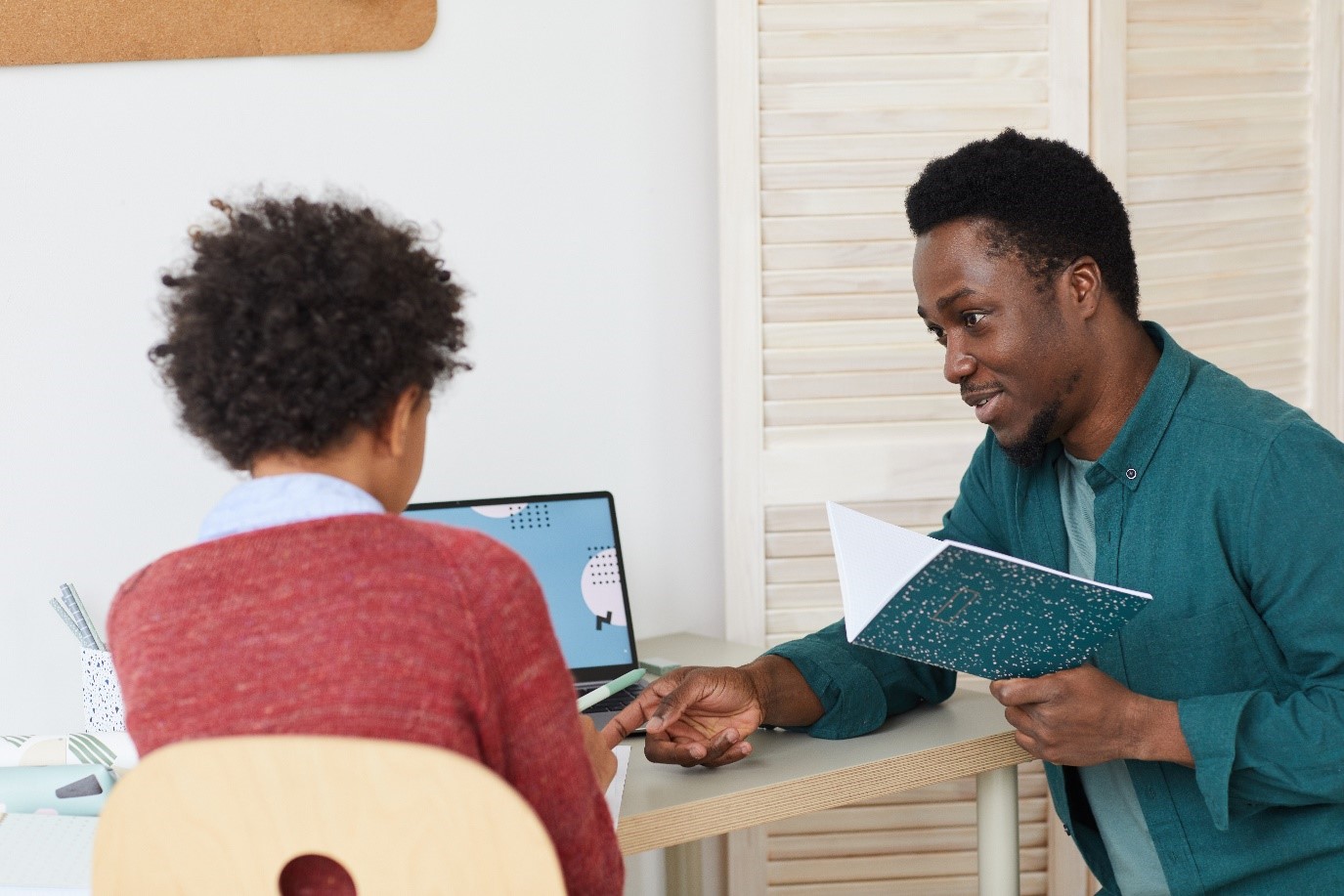 As we continue to progress through tutoring sessions, we will update you at regular intervals. We pride ourselves on giving regular feedback to students and helping to identify where each individuals' strengths and weaknesses are. Due to the flexibility of one-to-one tutoring, we can continue to adapt and change the lesson structure as and when necessary.
Incorporating your learning with your future
Our tuition services continue right through every stage of your child's education and beyond. At Sussex Tuition Centre we ensure that each student we take on has the motivation and the confidence to continue to develop their knowledge even after they have left our service. We pride ourselves in ensuring that your child has the ability to continue their learning and overcome other challenges they may face as they grow.
If you think that one-to-one tuition is for you then don't hesitate to get in touch! We provide an introductory phone call so we can assess the students' needs and create a tutoring plan that is focused on them.
New students looking to book sessions during the first half term of the year (January to February) can get 10% off their sessions.