The entire UK has felt the impact of COVID-19 in the past 18 months. Every sector has been affected in some way and the education sector has been one of those most significantly impacted.
Through lockdowns and bubbles, schools have been closed for months at a time. Most children did not receive in class teaching and had to move to online schooling. Consequences of the coronavirus pandemic have meant varying hours of learning time.
To ensure that your child did not miss out on important schooling time, we have adapted our services to offer online tuition. Though many schools have now reopened, we continue to provide online tuition to those who want it.
Why you should consider online tuition
As lockdowns ease, the impact of the coronavirus pandemic is being felt more strongly by some compared to others. Some pupils have lost more learning time and have fallen behind on the curriculum. Online tuition can give your child a chance to catch up outside of school hours.
We believe that one-to-one tuition can have a huge positive impact on students. Tutors can tailor the focus of the lesson depending on the needs of the student, using whichever learning style best suits them. This individualised approach helps pupils to progress at their own pace.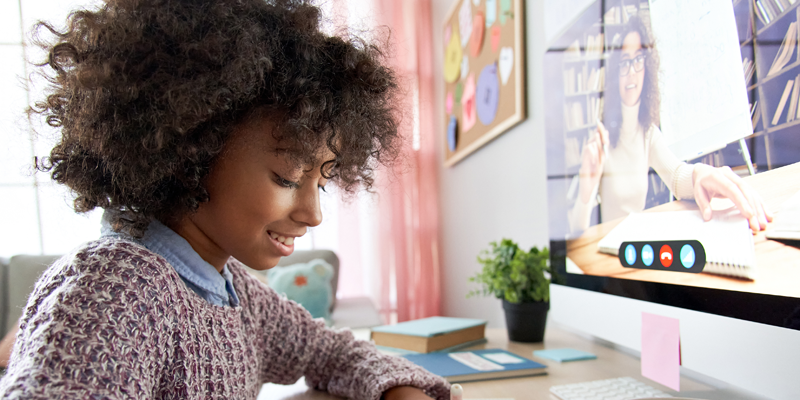 Online tuition is a flexible way to get learning hours in. Students can work from anywhere with a computer and internet. Through online lessons, we can support your child whether they are based in Sussex or elsewhere in the UK.
People lead very busy lives. With school, sport activities and music lessons, it can be difficult to fit everything in. Our online tutoring solution allows you to schedule your child's learning at your convenience.
Because of the pandemic, many children have transitioned into home schooling. Rather than going back to a school environment, many are deciding to teach their child at home permanently. Home schooling is a flexible alternative, ensuring your child goes at their own pace. If you are home schooling your child and feel you could benefit from an extra hand, we can help.
Unfortunately, it looks as though COVID-19 is going to be around for a while. Social distancing measures and good hygiene practices are the best way to keep safe. Remote learning provides a safe environment for your child to learn in, without the risk of transmission and infection.
Is online tuition right for your child?
One of the most effective ways to maintain teaching access for students has been through online learning. Access to a computer and internet connection enables pupils to receive education no matter where they are.
Your child can see, hear and speak to an experienced tutor in real-time. Our online classes enable pupils to receive the same high quality learning you would receive at our centre, but at greater convenience to you.
The lessons we provide online are collaborative and engaging. Young people today are used to accessing things through a computer and are comfortable in this environment.
Your child can learn new topics in fun and interactive ways, revise subjects they have already been taught and be guided by our highly experienced tutors. We cover a range of subjects through Early Years, secondary school, GSCE, A Level, all the way through to university and beyond.
The best way to get started online is to contact the team at Sussex Tuition Centre. By chatting through your needs, we will pair your child with the best tutor to suit their needs.
We continue to give face-to-face tuition too
Though we have expanded our services to include online capabilities, we are still offering tuition sessions face-to-face. We find that different approaches work best for different students. So, we have adapted our services to offer a mix of the two.
For those that fully engage with an online learning environment, our remote learning service continues. Others may have experienced disrupted learning by being at home. For these students, we have reopened our centre for in person tuition.
Face-to-face tutoring replicates a school setting but on a one-to-one basis. This helps to boost confidence and improves attitude towards learning, especially with those who may be struggling with the transition back into school.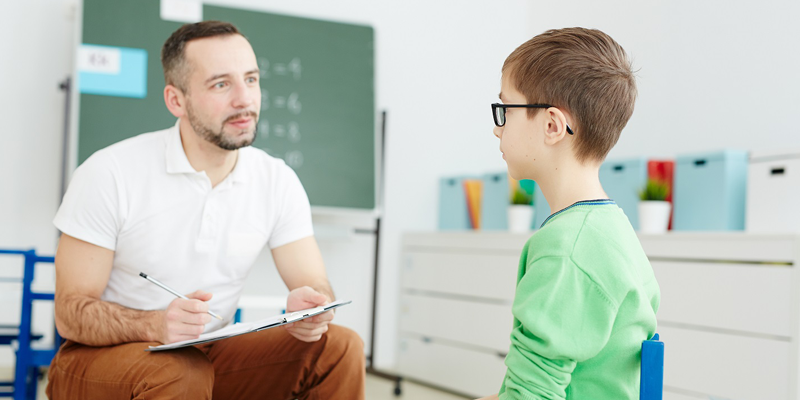 Our centre in West Sussex is open and we are happy to welcome students through our doors again. Based in Haywards Heath, our central location is easy to get to by car, train and bus. The centre is a safe and comfortable environment with small group or individual settings.
Whether you choose online or in person tutoring, our tutors provide a high quality experience. We work with your child to find the best approach to suit them and adapt accordingly.
To start accessing our services at Sussex Tuition Centre, we will first ask for an initial meeting at the centre or online. We find this is the best way to understand your requirements and answer any questions you may have.
From this discussion, we will find a suitable tutor who will be able to plan the best way forward for your child. From here we can arrange a convenient start date and time for tuition.
During your child's first lesson, the tutor will carry out a range of assessment methods to establish their starting point. Going forward, any key findings or issues will be communicated to you.
Once you have signed up for tuition with us, you will receive your own personal login. This enables you to book sessions and keep receipt of all sessions taken. If you have any queries or questions along the way, please do not hesitate to speak with your tutor or the wider team.
Prices per hour depend on your child's age and level. Sessions will be booked on a half termly basis, to be agreed and paid for in advance. Full terms and conditions can be found here.
How to get involved with our services
If you are looking for somewhere to help your child catch up on their missed education, look no further. We can help get your child back on track in an enjoyable and stress-free way, through online tuition or face-to-face teaching.
Get in touch with the team for more information or to book a place. Call 01444 647648 or email sarah@sussextuitioncentre.co.uk. Alternatively, you can use the online contact form on our website.
We accept Sodexo and Edenred childcare vouchers for all our tuition classes. Contact us for a chat about prices or for more information about the services we offer.