English is seen as a high priority by parents and students as it is a compulsory school subject in the National Curriculum which has to be retaken if the student does not pass.
Some students struggle to grasp the formalities of the English language; grammar, structure and contradicting rules mean that it can be a difficult subject to master, even for those who are native speakers. It is difficult for students to grasp the differences between the formal language expected by examiners and the informal language they use with their friends.
At Sussex Tuition Centre we tutor English face to face and online.
Here we take you through how we deliver English tutoring services at every level.
Why is English tuition important?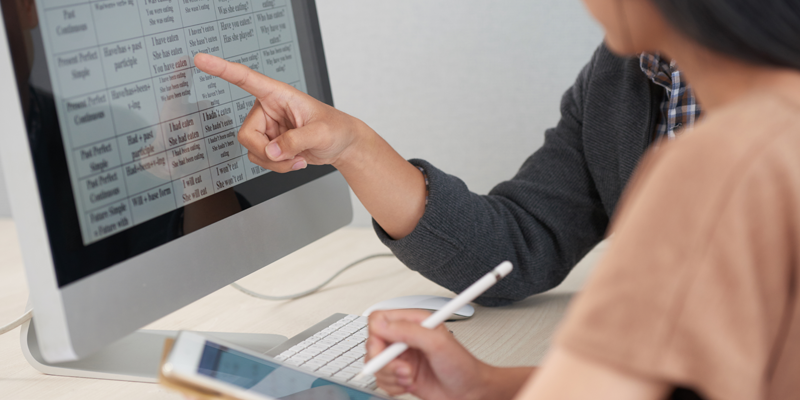 As of March 2021, there were around 1.35 billion people worldwide who spoke English as a first or second language. This makes English the most widely spoken language in the world. Understanding English and being able to communicate effectively will open up job opportunities and improve prospects. Fluency in English is essential for success in other subjects in order to grasp and convey complex themes.
Native English speakers learn the language from their peers, family and friends. This can mean that they pick up on casual language quickly and formal vocabulary gets left behind. Formal language is important for your child in business settings, readying them for when they join the professional world in the future.
Having the ability to speak English fluently will help your child in a variety of situations. English tuition can help prepare a student for giving presentations or debate. The more fluent and comfortable your child is with English, the more confident they will feel conveying their ideas both in writing and in speech.
Why you should consider English tuition
Everyone has their own reason for seeking English tuition. One to one English tuition can help boost a student's confidence in their speaking and writing skills as they can focus on the skills they find difficult.
Private tutoring builds upon the knowledge acquired at schools. If your child has fallen behind due to recent lost weeks in the classroom, extra tutoring sessions can help make up for missed learning time. In a school setting, it can sometimes be difficult for your child to receive the attention they need. One to one tuition will address the specific requirements of the individual pupil and work at a pace that suits them.
How we deliver English tuition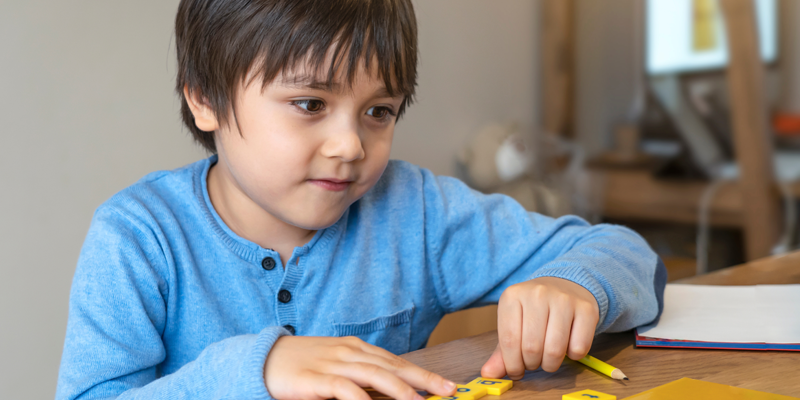 At Sussex Tuition Centre, we find that different approaches work best for different students. Whilst we offer face-to-face tuition at our premises in Haywards Heath, we find that some people prefer online tuition.
We offer English tuition at every stage of your child's education, as well as to adults or children learning English as a foreign language.
The early years foundation stage (EYFS) is for children up to five years old. At the beginning of your child's learning journey, they will be taught about communication, language, literacy and understanding of the world.
It is important to first understand how your child learns best as different children develop at different rates. At this stage English will be taught mainly through games and a mix of engaging activities.
When your child moves to primary education, there will be more of a focus on reading, grammar, punctuation and spelling. Private tuition can help support your child's reading and writing.
Once your child joins secondary school, they will take English as a compulsory subject both English Language and English Literature. It is considered a 'core' subject for national qualifications, such as GCSEs.
The jump to Key Stages 3 and 4 English from Key Stages 1 and 2 can be a challenge for some children. Tutoring services can help to strengthen learning and focus on areas that may prove challenging for your child.
At A-Level and the International Baccalaureate (IB), students can choose to study English Language or English Literature.
If your child has chosen to study English at this level, extra tutoring sessions can help them to better understand the more complex nature of the subjects. Working with different teachers can inform students of different interpretations of texts and how they are received.
English as a foreign language
We also support a lot of students learning English as a second language both in Sussex or further afield. These students and their parents are often looking to expand their fluency in the language and have maybe only just moved to the UK.
Our tutors tailor lessons to suit the individual. This could include encouraging students to practice speaking, listening and writing to develop understanding. Fun and engaging exercises will be set to assess their current level before setting an individual plan for them.
As well as national qualifications, English including verbal reasoning may be needed for other examinations. These include 11+, 13+ common entrance and university entrance exams. Often, these exams are set to test English language, to check level of competency.
Exams can be stressful. Having a private tutor can help reduce the pressure by focusing on specific areas and readying students to meet the needs set by the examination boards and private schools. This will help your child to feel supported and better prepared for the tests.
How to get involved with Sussex Tuition Centre
Here at Sussex Tuition Centre, our tutors have years of experience and expertise in tutoring English as a subject. We can help support your child through English tuition online at every stage of their educational journey.
Get in touch with the team for more information or to book a place. Call 01444 647648 or email sarah@sussextuitioncentre.co.uk. Alternatively, you can use the online contact form on our website.