One to one tuition can be very rewarding for students. By working with one pupil at a time, tutors can hone in on what that pupil needs and work out how best to meet their goals.
More and more people are looking to private tutoring services as mainstream schools cannot always offer the best experience. Especially with COVID-19, many children are playing catch up with their education and turning to private tuition to achieve this.
One to one tutoring is a great way to build upon your child's learning and it suits many types of students.
What is one to one tuition?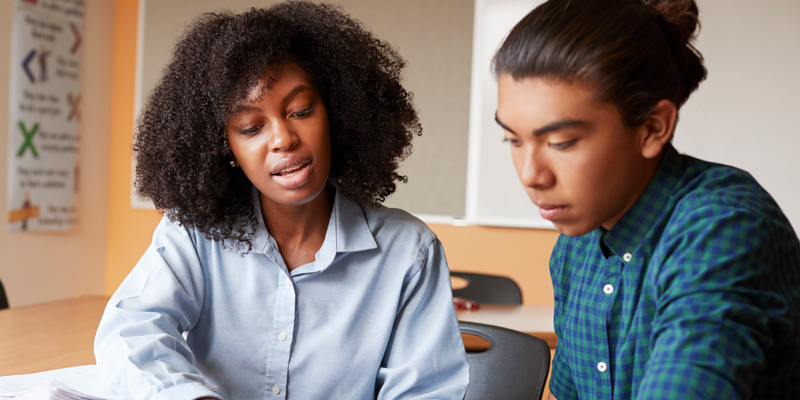 One to one tuition is when a student is given individual support by a tutor. The lessons will be tailored to the student, going at a pace that best suits them.
In mainstream school settings, classroom sizes can often exceed 30 pupils to one teacher. This makes it increasingly difficult for your child to receive the individual learning time they may need to help grasp the material.
Private tuition is not at all like learning in a classroom at school. The main difference is that all the teaching is personalised and aimed at the individual student. Students are also in a more relaxed environment with the opportunity to ask as many questions as they like.
One to one tutoring can be done in person or virtually through online tuition. The learning programme is created around your schedule, offering a personalised approach to your learning.
The benefits of one to one tuition
There are many benefits involved when it comes to one to one tuition. Though different styles suit different people, we have found that one to one learning has a positive impact on a student whether it is online or face to face.
Students benefit from an individualised approach that is tailored to them: whether your child is falling behind and needs help to catch up or exceeding expectations and looking for more of a challenge, lessons are designed to meet their individual needs using materials and teaching styles to suit them.
The focus of each and every class is on what your child needs and students generally develop a good relationship with their tutor and feel comfortable communicating with them and asking questions they may not feel confident to ask in the classroom. Feedback is also given regularly during the classes which further enhances learning.
Through this approach, students will boost their confidence. By being listened to and supported, your child will feel more valued in their lessons. This will help increase their self-esteem and give them more confidence in their knowledge.
As well as this, students are more likely to be engaged with one to one tuition as the teaching style takes their preferences into consideration. Better engagement leads to more motivation, which is an important factor in improving grades.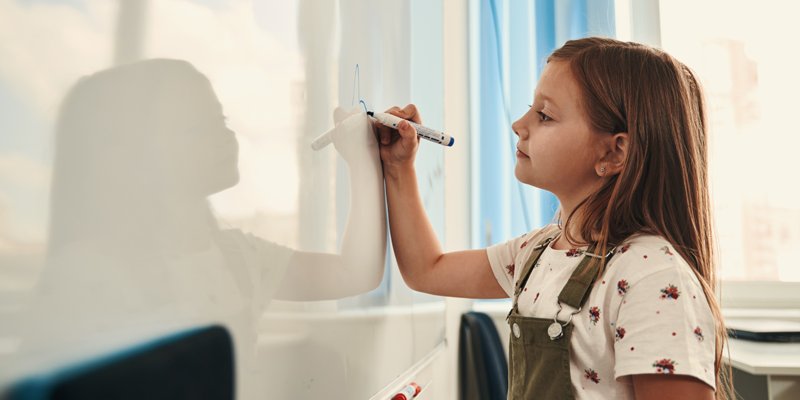 Who is one to one tuition for?
Ultimately, one to one tuition could be for any student. Here we look at some of the types of students who may benefit more from individualised learning.
Home schooled students may benefit from the added support of a tutor to make sure that complex parts of courses are understood and to provide a different, more social environment to study in.
Our tutors can offer support for your home-schooled child. Our flexible approach means that we can tailor our services around you and your schedules.
Sometimes in a classroom setting, it can be difficult for a student to be heard. With large class sizes, it tends to be the quieter students who do not receive the attention they need.
One to one tutoring services offer a chance for these students to be heard and to grow. Working with them in a style that suits them, we work to increase their engagement and motivation, as well as their confidence.
Students struggling to keep up
Some students may find it difficult to keep pace with their fellow classmates. Unfortunately, teachers in classroom settings cannot always meet the needs of everyone and so some students may get left behind.
Private tutoring allows for pupils to learn at their own pace. Through structured lessons and a plan tailored to them, your child can focus on the areas that they need extra support in.
Students exceeding expectations
When a student is outperforming their peers, teachers can struggle to provide them with material to suit their level. Without challenging tasks, gifted students may feel that their work is too easy and lose motivation to work hard.
We work with pupils at a level that matches their knowledge and abilities. We understand that every child works at a different pace and those that may be exceeding expectations need extra attention when it comes to their learning experience.
Entrance exam preparation
Preparing for any type of exam can be incredibly stressful for your child. Our tutors can provide 11+ and 13+ support in all areas including verbal reasoning and non-verbal reasoning. They can also help with scholarship preparation.
Those looking to learn a language
One to one tuition is particularly useful when learning a language. Whether it is for a school exam, for use during business meetings or just a bit of fun, learning a language can be very useful and enriching.
The language tutor will be a subject specialist and work with you or your child to help develop fluency and accuracy across the four skills, whilst building the necessary confidence needed to communicate in a foreign language.
How to get involved with Sussex Tuition Centre
At Sussex Tuition Centre, we are able to work flexibly to suit your needs. Our tutors have years of experience within the education sector and are here to help. We can support your child with their educational needs through one to one tuition.
Get in touch with the team for more information or to book a place. Call 01444 647648 or email sarah@sussextuitioncentre.co.uk. Alternatively, you can use the online contact form on our website.